Are you just starting in your new footwear business? Don't worry, No need to spend thousands for professional quality photo shoot. You can get started with your mobile phone photography to start your journey.
Here's what I used for this shoot.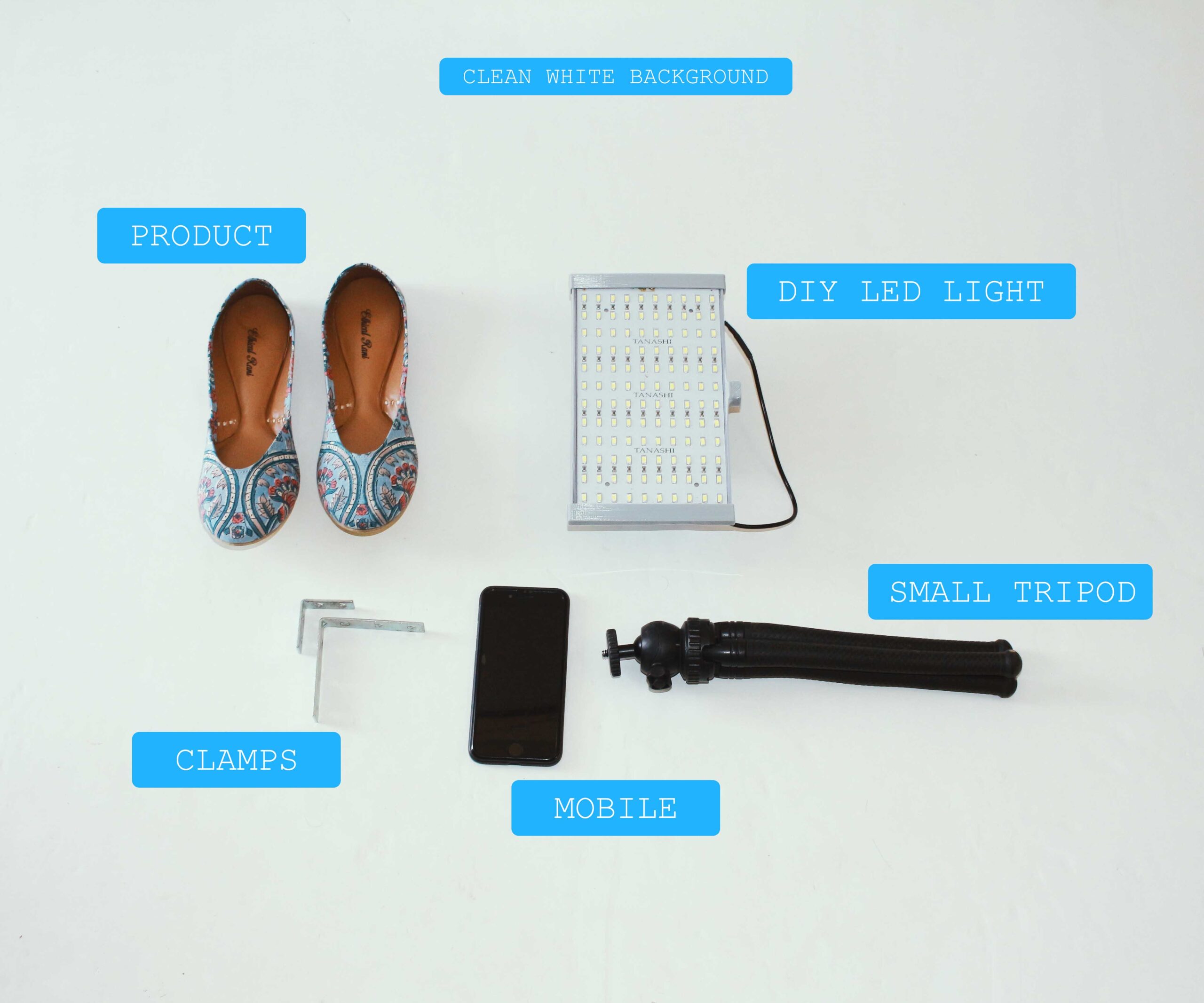 To get started with the equipment, You will need a phone with a good camera. Here I am using iPhone SE.
An LED light with intensity controller to light up the subject. (I am using self made LED light but you buy one of these)
Stainless steel or plastic "L Clamps" & Any basic tripod or a mobile holder.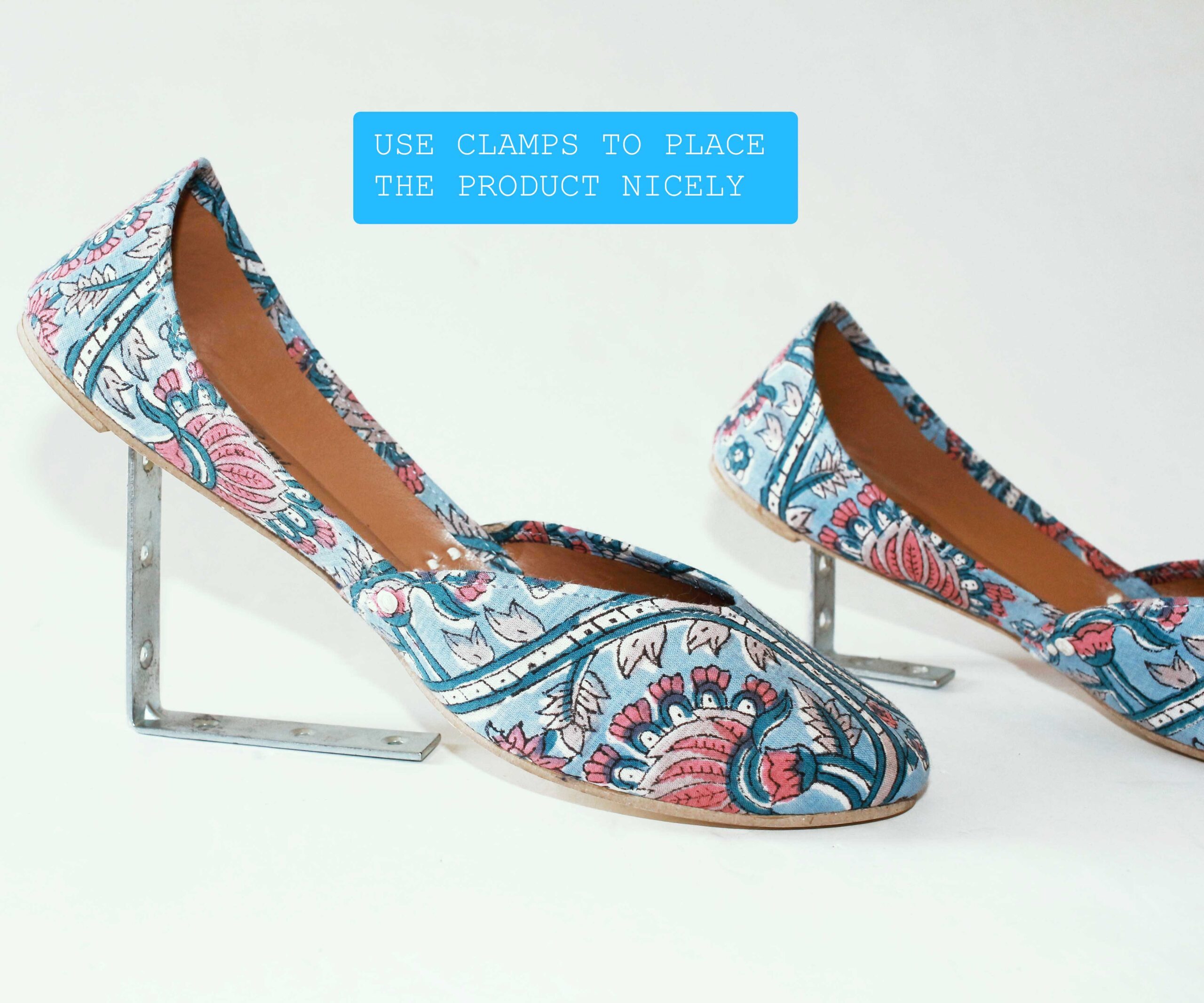 Use the clamps to place the footwear in a way that it looks more stylish and not the same flat look.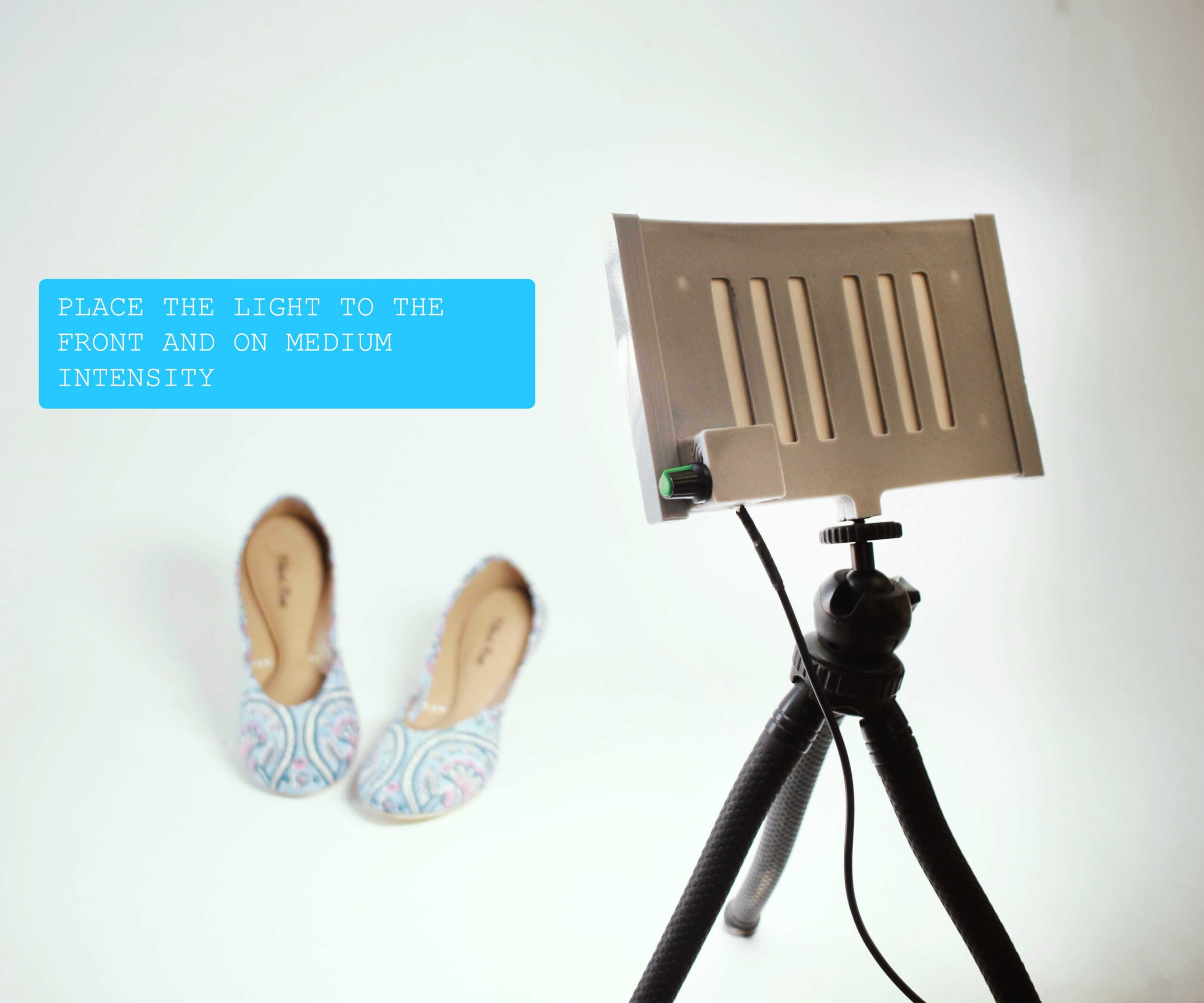 Place the light just in front of the product and adjust the intensity according to the condition of the surroundings. The purpose of this light is to make the subject bright and lighten up the details.
Take your phone and shoot with default camera of your phone. No need to use any third party application for taking the photographs. Although, we will use a third party app "snapseed" to edit the photograph in mobile only.
Editing with Snapseed
Final Result