Product Photography Portfolio
We've photographed 100's of product photos for 100's of customers around the world.
 It's all we do, all day & we're awesome at it! 
Our smooth and hassle-free process
Contact us for a FREE trial
or to request a quote.
We will arrange the product pickup from your location.
Receive your ready-to-use
images in HD resolution.
We will ship back the products as pristine as you've given them.
Super quick response! Does everything as requested. The smooth work process and professional quality is amazing. I only recommend Clickers Art.
We can serve photographs that are compatible with
major e-commerce platforms as well as
personal e-commerce stores.
Or Start with a Free Trial below.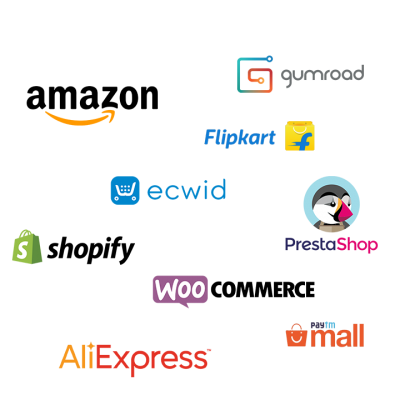 Our team is ready to listen and assist you with
whatever your eCommerce needs might be.
Clickers Art Productions
303, Corporate Center,
Opp. Daxinamurti,
Bhavnagar-364001,
India.
clickersart@gmail.com
+91-7778014357